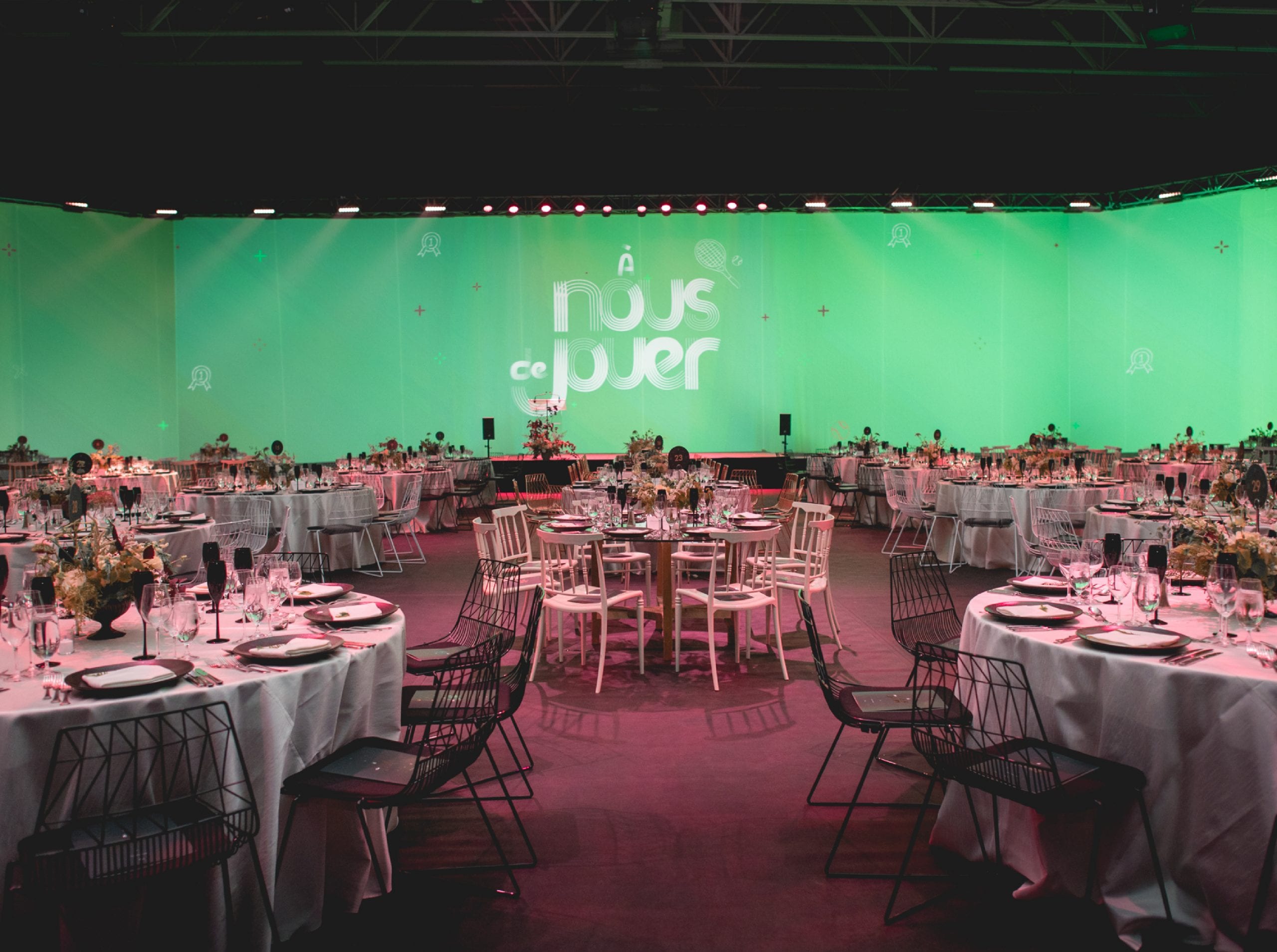 We conceptualized and organized the second edition of the fundraising ball to benefit the Little Aces Foundation. We also promoted the 10th anniversary of the National Training Centre.
"The agency knew precisely how to support our team, bring our ideas to life and keep our objectives in focus. A true collaboration that allowed us to deliver a successful evening in every aspect."
Eugène Lapierre
— President, Tennis Canada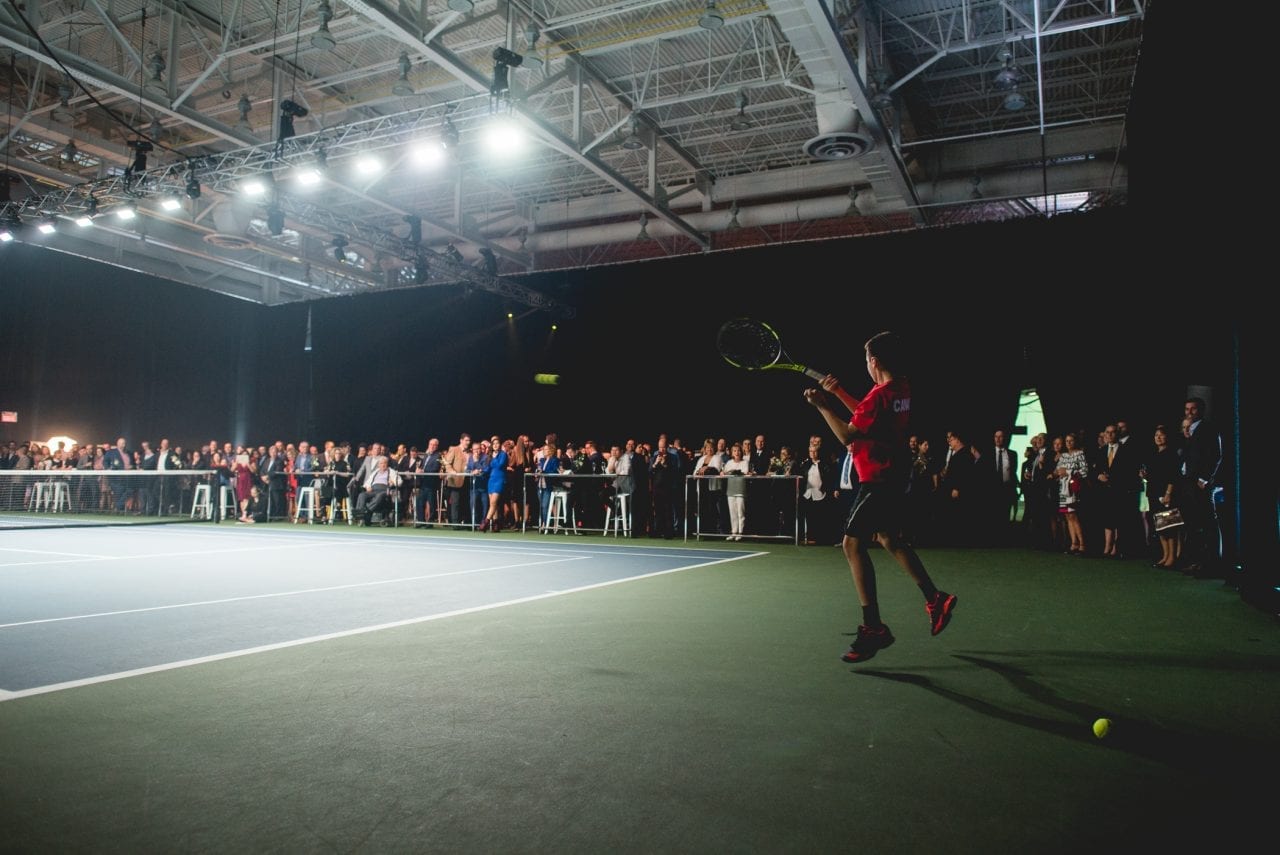 10th anniversary of the National Training Centre
To highlight the significant contribution the National Training Centre had made to the children who attend it, we staged an area where these mini athletes could play real tennis matches in front of the guests at the cocktail party. This nod to the establishment's 10th anniversary was greatly appreciated.
Our team overcame several challenges during this event. First, the installation of a 100-foot curved screen at the intersection of two walls lent considerable character to the decor. Since the evening took place on an indoor tennis court, we had to re-think the setup, ultimately covering the courts from top to bottom to transform them into a reception hall.
The site was not equipped with washroom facilities. Thanks to the Montreal company Les Cabinets, we were able to provide guests with luxury toilets that could be easily installed and dismantled, and that coordinated with the event's decor.