Ben & Florentine 10th anniversary
Guests

3 meal seatings – 75 people/seating

Location

Brome Lake Ducks
We organized the 10th anniversary of Ben & Florentine, while unveiling their new identity. The morning event brought together several micro-influencers around a large table to introduce them to the new brunch menu featuring duck from Brome Lake.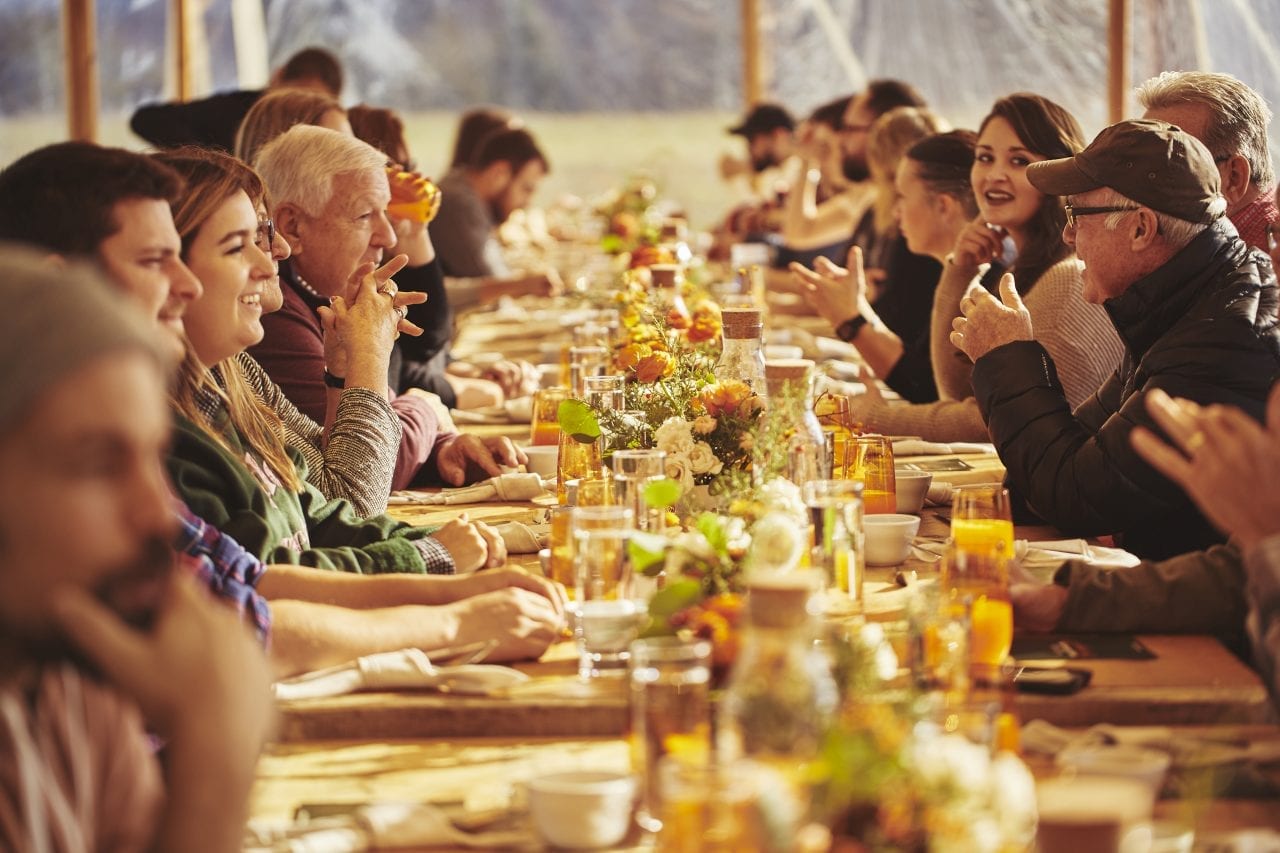 Collaboration with Republik
The agency Republik approached us to produce the event portion of this mandate. We planned a morning in three stages: three consecutive brunches, with a different group of guests hosted at each. Influencers were able to taste Ben & Florentine's new menu and document their experience on their social networks, in a most "Instagrammable" setting.
A brunch with local flavour
Guests were invited to a brunch featuring duck in honour of the event's venue, Lake Brome Ducks. The group was able to enjoy a delicious meal in an authentic and welcoming atmosphere.
To entertain the table, several games were provided to the guests. They featured, among others, a giant Jenga and a duck fishing game, creating a link with the theme of the event's brunch menu.