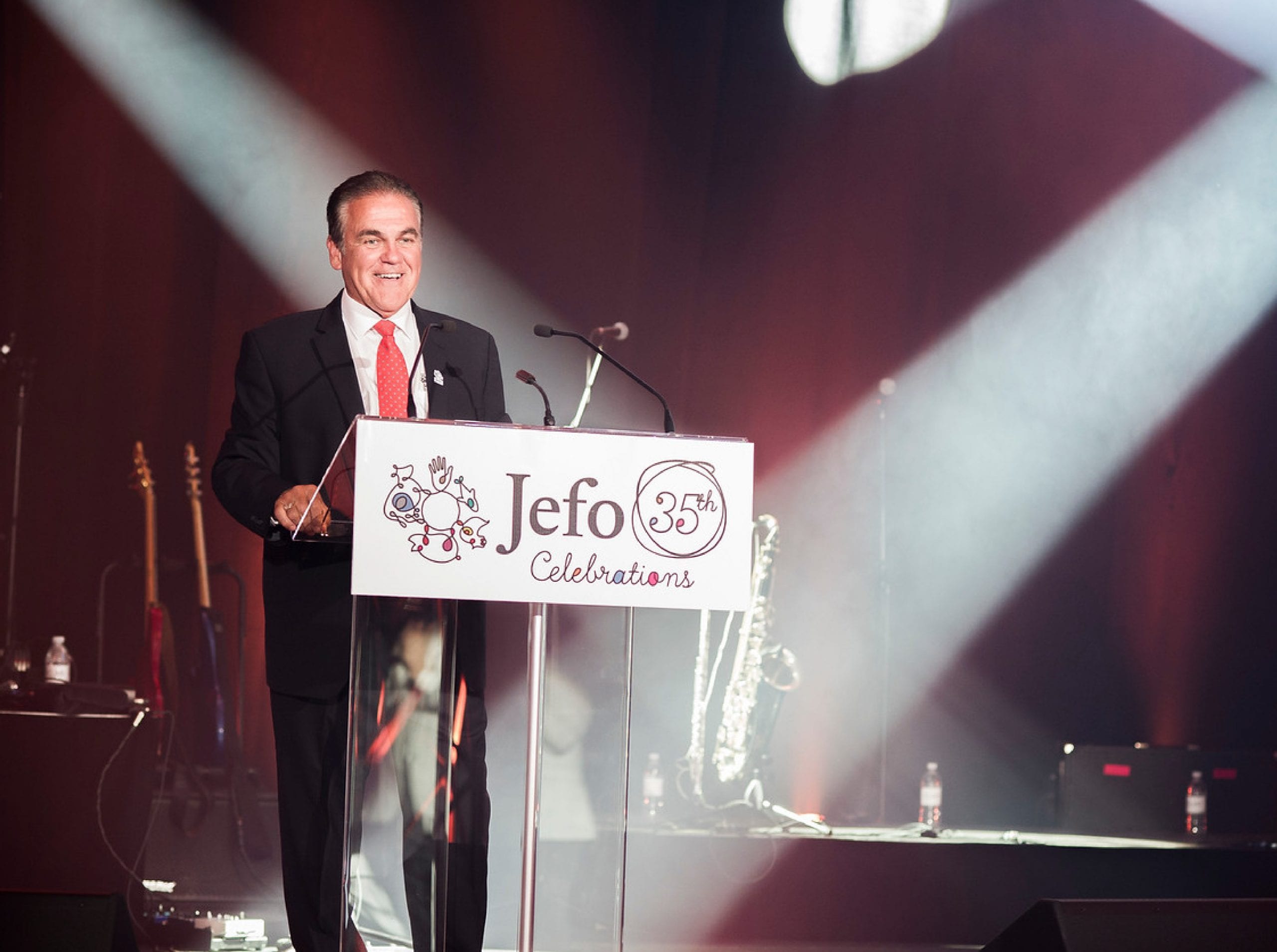 Location

On the Jefo campus
We organized the closing night of Jefo's 35th anniversary week.
An unforgettable 35th anniversary
This event stands out for its significant logistical burden: we had to erect a marquee, manage the installation of electricity, water and technology, develop the entire décor, arrange entertainment and create a banquet evening. The event needed to be grandiose so that the company's employees, partners, customers and friends could celebrate and acknowledge how far they have come over the past 35 years.
Despite the challenges posed by the weather, the banquet was a success. It all wrapped up with an evening of dancing hosted by Gregory Charles, and spectacular fireworks.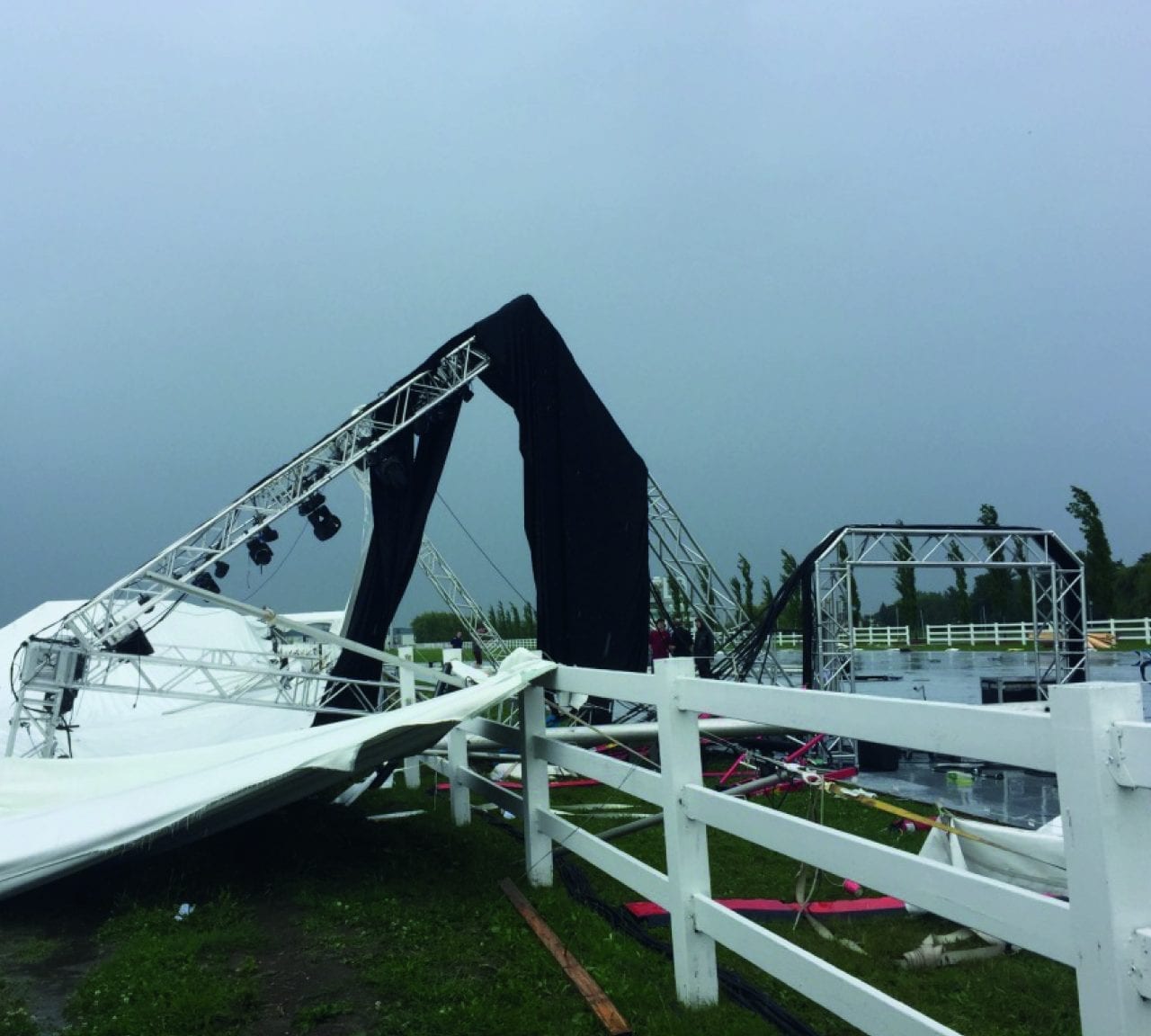 Unfavourable weather
On the fifth day of setup, a severe thunderstorm struck and swept away the main tent that was to accommodate the 650 guests. Fortunately, there were no serious injuries, but it was nonetheless a shock for the entire team present.
With 48 hours to go, our entire network of contacts was mobilized to develop an action plan. All options were considered: finding a new room, setting up a new location, etc. The challenge was to find an available tent that could hold 650 people.
Thanks to a dedicated team, a sense of solidarity and very little sleep, we found a new tent that could be installed in time. The electrical was completely redone and the technical equipment was re-installed.
With great enthusiasm , the guests were hosted at Jefo Campus as planned, to celebrate the company's 35 years. Congratulations to the entire team!