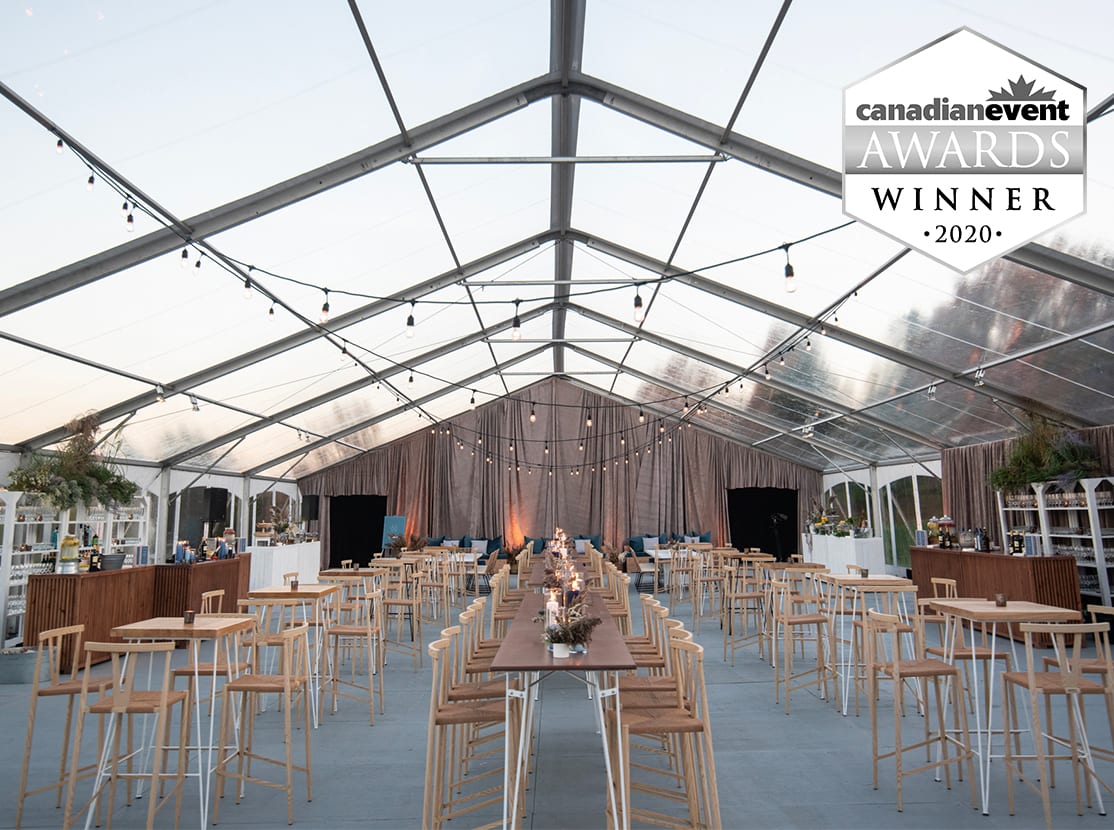 Client

McMahon Distributeur pharmaceutique (Brunet)

Number of room nights

531
Brunet entrusted Niché with the organization of its annual conference of pharmacist-owners, from conception to completion. The objective: to provide participants with an exceptional, professional experience that lent itself to networking.
" With their exemplary advance preparation, professionalism and agility in managing the unexpected, they were with us from beginning to end in organizing what was one of the most beautiful franchisee congresses in Brunet's history. "
Véronique Simard
— Marketing Director, McMahon Distributeur pharmaceutique
Held in the exceptional setting of the Le Germain Charlevoix Hotel & Spa, the event immersed 200 participants in the culture, gastronomy and community of Charlevoix.
Day 1 :
"Farm to table" kickoff brunch
As soon as they arrived, the pharmacists were immersed in the atmosphere of Charlevoix by way of a brunch, which allowed them to socialize while enjoying local delicacies. The day continued with two training sessions.
Day 2 :
Workshop, plenary and tutti quanti
A busy day was on the menu! Following a workshop and a morning plenary, presentations of business and strategic plans were held in the afternoon. Next, everyone boarded the Train de Charlevoix to head to a mystery destination for the thematic evening …
Day 3 :
Group activity and gala
After heading out on the Flavour Trail to discover the region's producers during the day, participants attended a gala evening that recognized the years of service of pharmacist-owners and the excellence of the franchises nominated in various categories.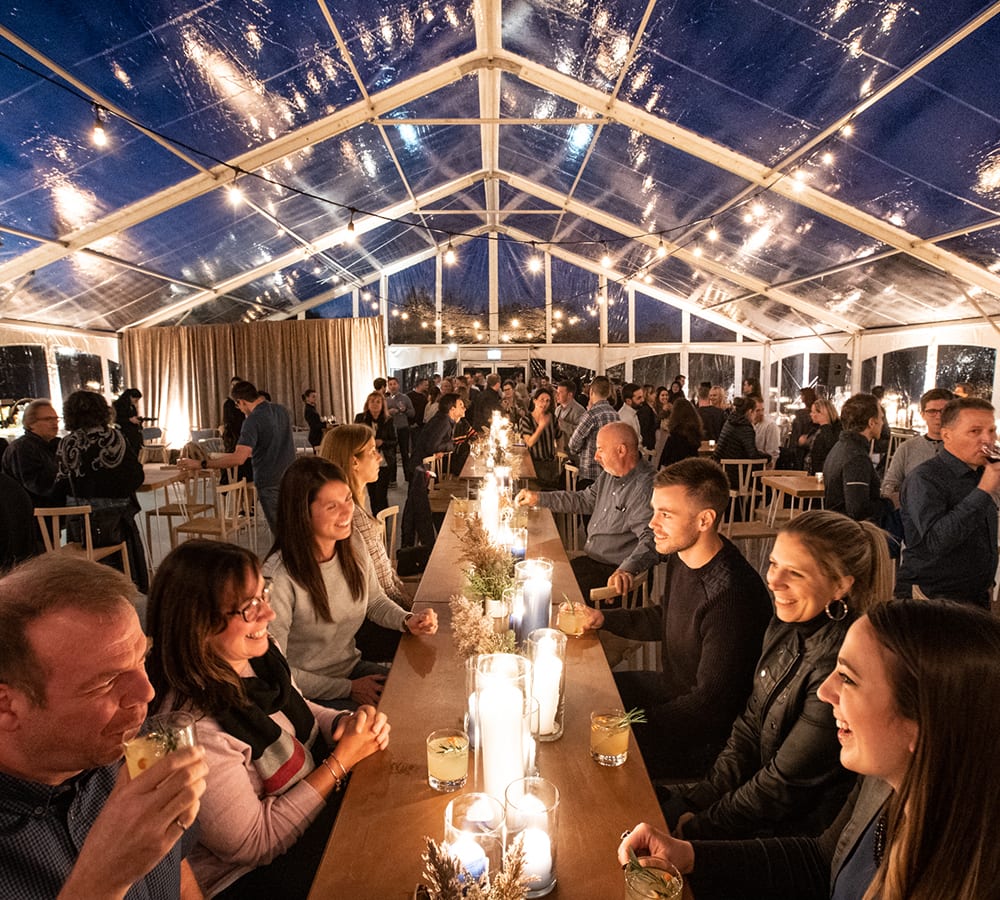 The highlight of the conference:
Guests boarded the Train de Charlevoix and travelled along the coast to a destination previously kept secret: Domaine Forget de St-Irénée. On site, a cocktail reception awaited them. Putting the spotlight on local producers, the menu crafted by La Mangue Verte charmed guests' palates by having them savour Charlevoix's finest delicacies.
We measured participant satisfaction using a post-event survey and the results were clear: the 2019 annual conference was recognized by our clients as one of the most successful and unique in Brunet's history!
The immersive experience in the beautiful natural surroundings of Charlevoix combined with the privatization of the hotel allowed participants to enjoy a sense of exclusivity and to quickly develop a sense of connectedness, all in a unique setting.
Some highlights:
No single-use plastic was used during the entire congress, which stood out for its eco-responsible aspect
Local food and beverage suppliers were prioritized, to ensure freshness and optimal authenticity
100% of respondents gave the quality of the meals a rating of 4/5 or 5/5
98.5% of attendees gave the opening brunch a rating of 4/5 or 5/5, which stood out from evening cocktails in previous years
The evening at Domaine Forget was awarded a rating of 4/5 or 5/5 by 100% of respondents