Launch of 2019 programming
TV5 and Unis TV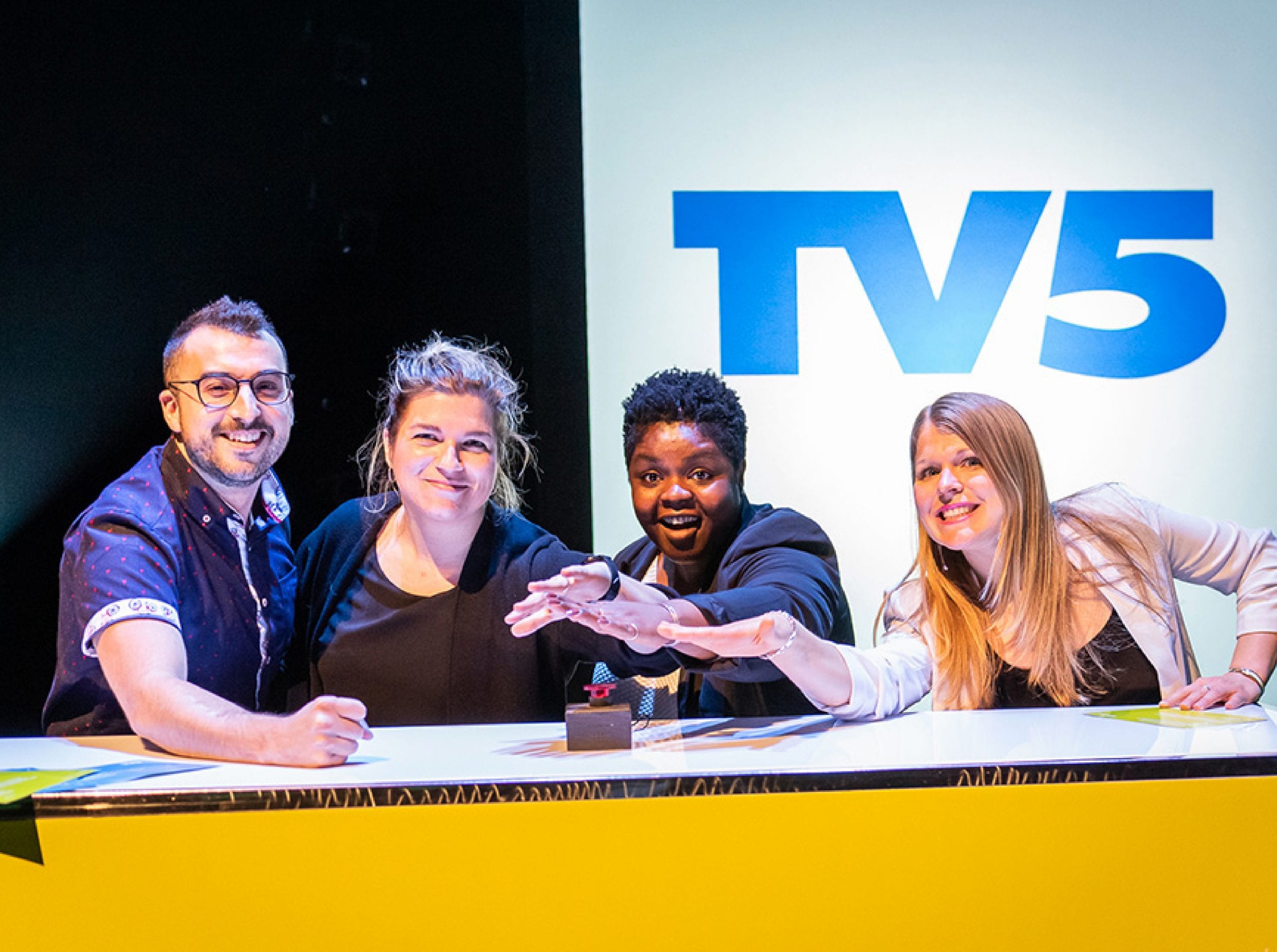 Guests

175 (Montreal) and 75 (Toronto)

Location

Le Wilder (Montreal) and The Chase Fish and Oyster (Toronto)
We organized the launch of the 2019-2020 programming for TV5 and UnisTV through a live game show in front of an audience for Montreal and a competition for Toronto.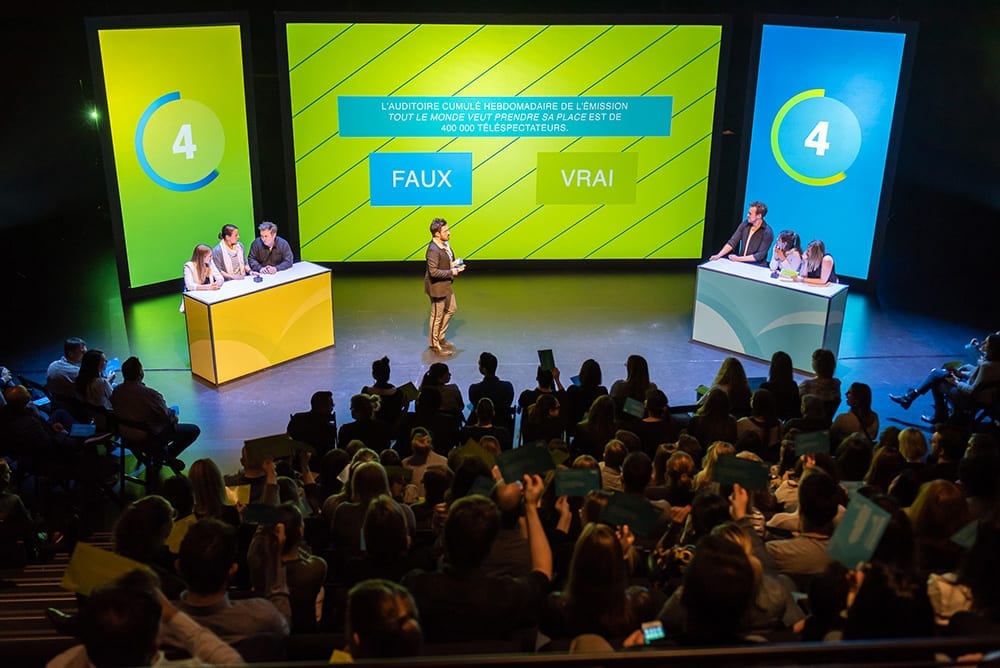 A live game show!
At the launch, Montreal guests watched a live game show focusing on the audience behaviour of the two channels. In an original manner, this activity helped us to demonstrate the target audiences that can be reached through media purchases. The Blue team (TV5) faced off against the Green team (Unis TV) and the audience was also able to join in via a "true or false" style quiz. The crowd instantly felt like they were on an actual television set!
The event was held on two different days for Montreal and Toronto. As with the Montreal participants, Torontonians were treated to a cocktail reception followed by an activity. A contest featuring several prizes to be won was organized in Toronto, forming a link with the Montreal quiz game.
TV5 and Unis TV's "Better Together" slogan was highlighted at both events using sleek styling. In an ambiance that brought together the iconic textures and the blue and green colours of the two brands, the synergy of the stations was celebrated.