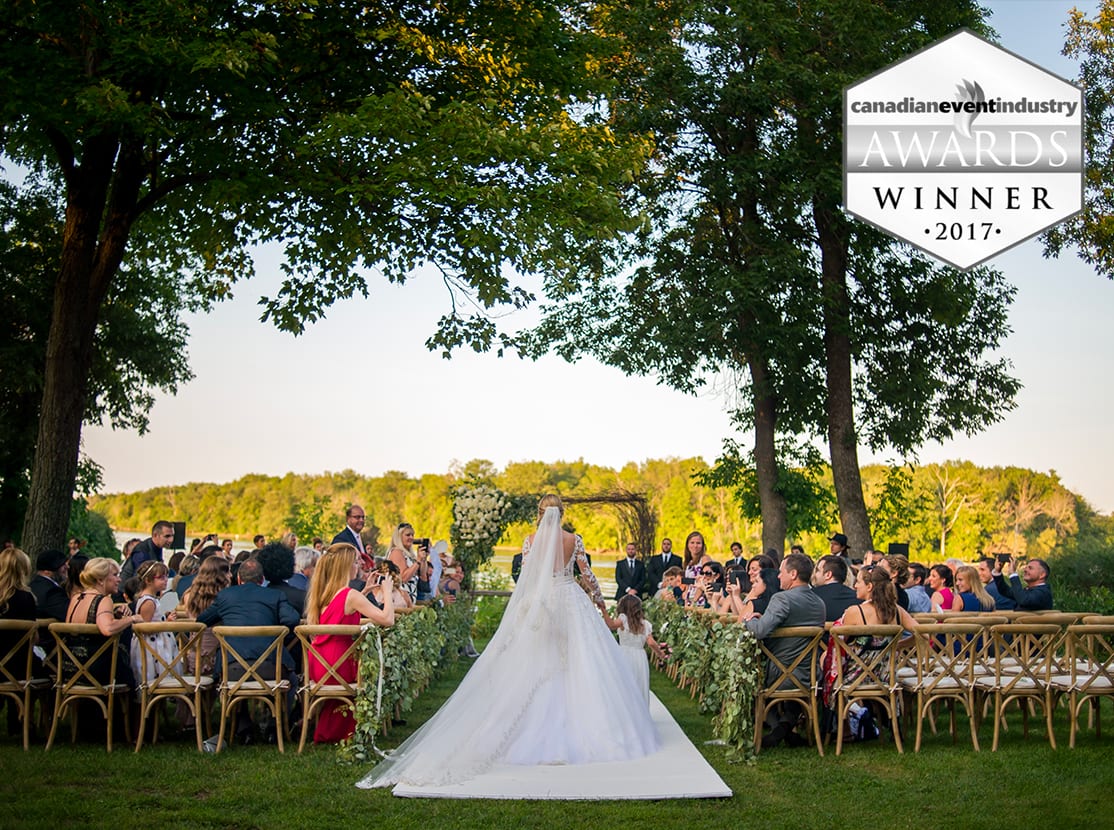 Location

In the forest, Les Trois Tilleuls Hotel
The couples' wishes
Sara and David had dreams of a late summer wedding in the forest. They had already selected the location and wanted to offer their guests a unique experience. The challenge: they had to work fast since the wedding would be held in five months and planning usually takes a year!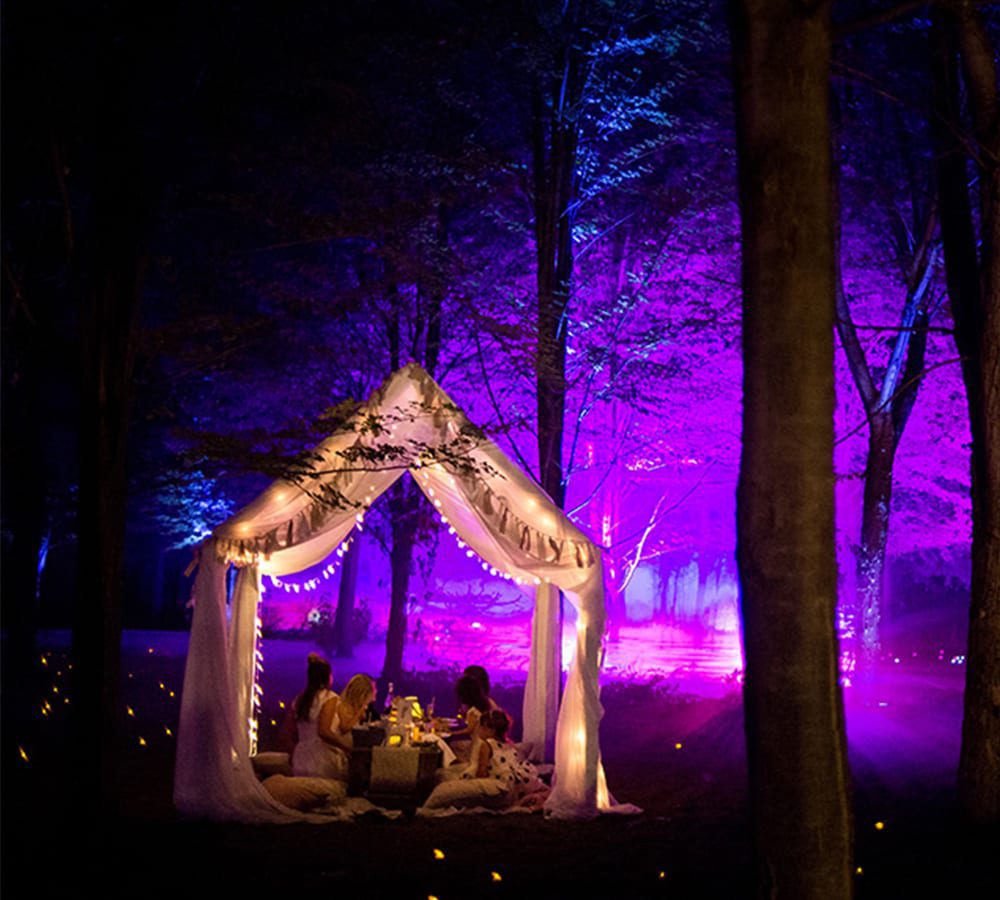 The Niché proposal
To create a wedding in spaces that have been transformed into an enchanting and glam forest, a magical experience thanks to a unique design and creative plays of light. Our aim: to create an unforgettable experience in a traditional wedding venue and traditional reception hall.
To each moment its own ambience
The bride and groom wanted each of the five wedding moments to take place in a different place with its own unique ambience. We custom-designed or adapted the spaces so that they created surprise, while also maintaining a sense of continuity. The pre-cocktail was held on the terrace next to the lake; the ceremony on a walkway next to the lake; the cocktail on the hotel terrace; the reception in a dense forest; and the after-party in one of the hotel's conference rooms.
135 guests, one table
The bride and groom wanted all the guests to sit at the same table. The table was 150 feet long and couldn't be set up in just any place! We had to find the ideal location for the custom-designed glass canopy, which involved relocating two trees and grading the ground.
Getting there
The reception was held in a wooded area, which meant guests had to cross a public road. We had to coordinate with provincial authorities to have traffic controllers on site to ensure the safety of the guests. Food had to be carried from the kitchen across the road to the reception area where it was kept warm.
A touch of magic, a whole bunch of magic
Tents with transparent roofs were custom-built, but we wrapped them up and unveiled them to generate an element of surprise, as the guests had no idea that the reception was going to be held in the forest. Sound and light content was created and projected onto giant screens, unfolding over six parts, turning the enchanted forest into a fully immersive experience, made even more breathtaking by the addition of fog and a thousand LED lights on the ground.