A few weeks ago, the Quebec government announced that festivals and events could resume with gatherings of up to 250 people. This is reassuring news for our industry, but it mustn't be taken lightly. Many aspects of in-person events have changed since last March. From caterers to the choice of furniture, various measures have to be reconsidered in planning an event that will run smoothly and safely.
Make the hygiene facilities attractive
Before the event, be sure to inform everyone by email of the safety and hygiene measures that will be put in place. This will reassure your guests right from the outset. Remind participants to bring a mask and specify the rules to be followed during the event to ensure the well-being of all. Plan ahead! Despite these reminders, some will inevitably forget; therefore, you should set up a mask distribution station.
Place a handwashing station at the entrance, with water, soap and paper towels. If possible, provide a hand sanitizer with at least 60% alcohol. Don't worry about it compromising the style of your event – there are ways to make your hygiene station attractive. The furniture rental agency ABP offers interesting options that can be personalized to the colours of your event or business.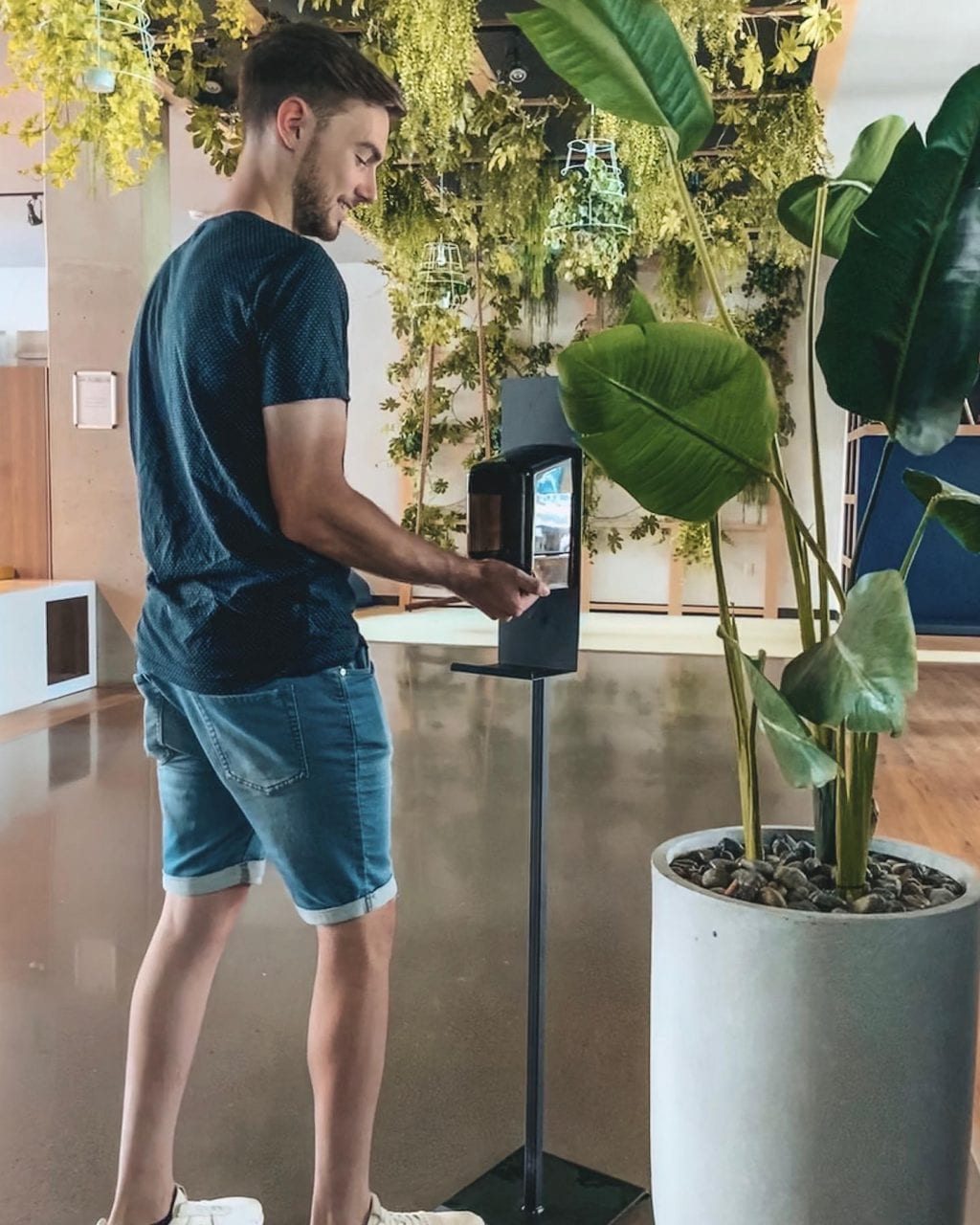 Another important factor to consider to enhance the hygiene experience for your guests is bathroom usage – which is inevitable during an event. With Les Cabinets, a Montreal-based company, you can personalize your sanitary facilities to reflect the style of your event and even hire attendants to ensure the facilities are cleaned between each usage. It's an excellent way to include a sponsor's brand, through product placement or custom branding the room.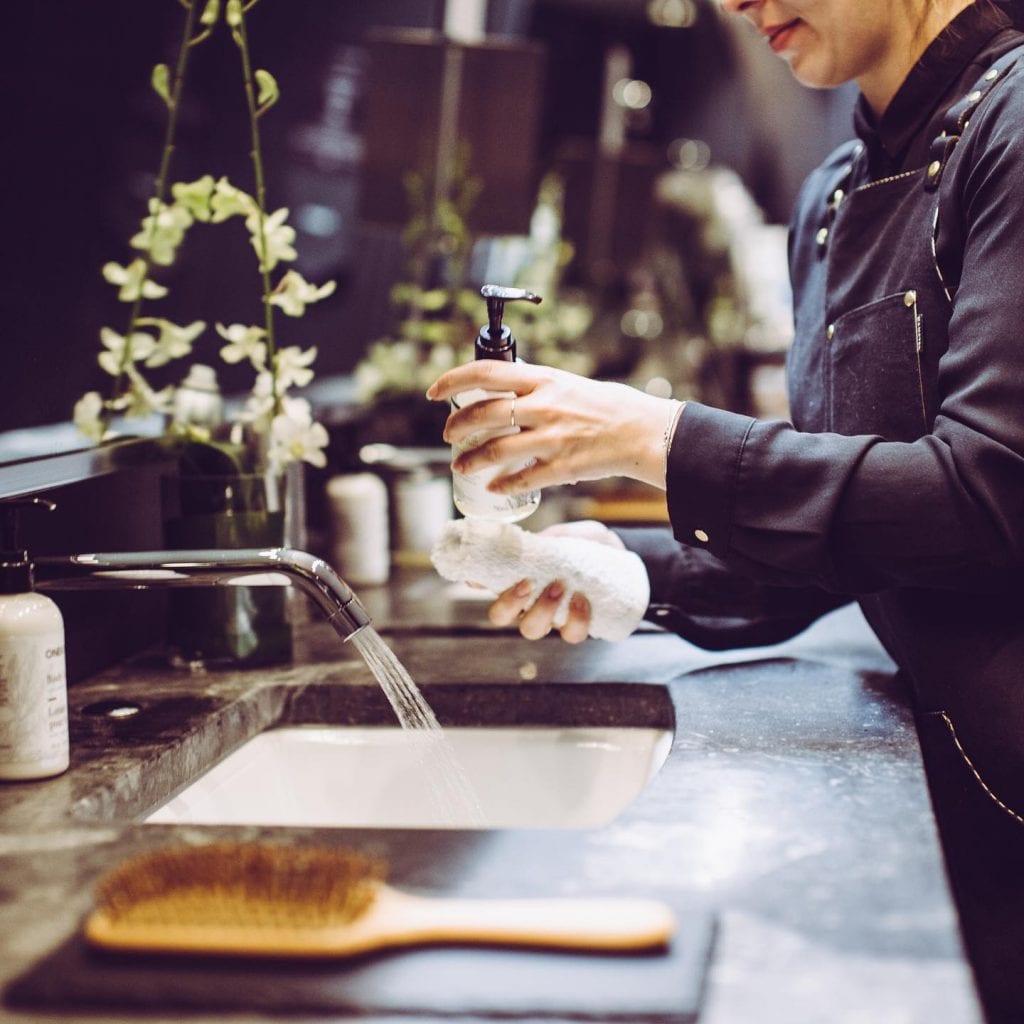 Plan for more space
Given the current physical distancing measures, it's imperative to organize your event in a venue that is larger than your actual needs. Your room plans will need to be completely revisited to allow a distance of 2 metres between people. Ensure hallways are wide enough for safe two-way foot traffic and install clear signage. Also, having hosts there to direct guests and minimize contact is also a good idea.
The larger your space, the safer your event will be. Since the style of your event will also be reflected in the interior design, consider adding some furniture! Placing furniture and good-sized decorative accessories will help fill the spaces and reduce the impression of emptiness. In addition, opt for a type of event where participants can be seated. This makes it easier to establish physical distancing zones by using the furniture. You can also provide participants with larger, more comfortable chairs. That way everyone will feel safe in their own personal space.
At events where people will be mostly standing, consider original solutions that promote physical distancing, such as circles marked on the floor to create safe interaction areas.
Another good practice is to combine your in-person event with a virtual one. Doing so helps reduce the number of guests on site while creating a pleasant and stimulating experience. At Niché, we recommend hybrid events, which allow the inclusion of participants who are unable to make it in person.
Avoid contact
Whether you're registering arrivals or managing entry fees/ticketing for the event, contactless is the way to go. The Quebec company Connect&GO offers a wide range of options, from lineup management to direct payment. The technology in their RFID (Radio Frequency Identification) wristbands allows you to conduct many actions that would normally require human-machine contact, by simply scanning the wrist. These actions are managed from a single platform, making it easy to use. You can even take safety to the next level with the Safeband, a wristband that alerts you when another person is less than two metres away.
Plexiglass is another way to ensure the safety of all. It can be installed between tables or at the bar, offering protection between the service team and guests. For example, you can install a plexiglass barrier with a large enough opening for a glass of wine to pass through, just as our friends at DX Mobilier did.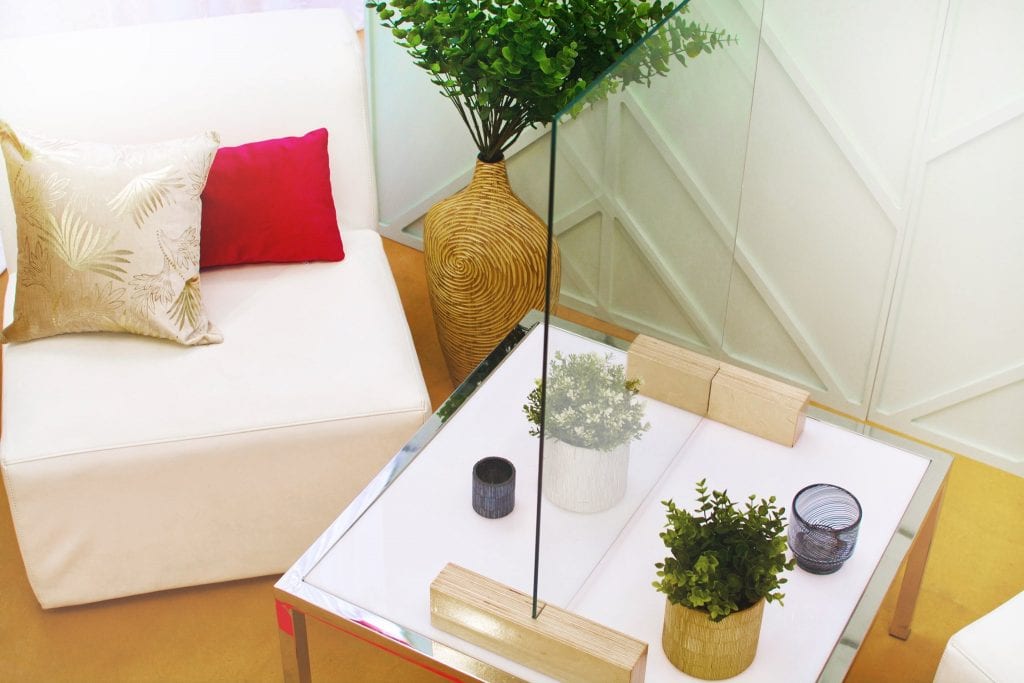 Serve delicious food
The culinary experience remains an important aspect of any event. Our colleagues at Société Traiteur highly recommend individual lunch boxes, which are much safer. They also offer a wide range of options, such as "grazing" boxes, which are ideal for cocktail receptions. These boxes can be easily customized to your event. Société Traiteur also recommends avoiding food stations, which involve much handling. If you do choose this option, be sure to install plexiglass around the stations and have a chef serve every item.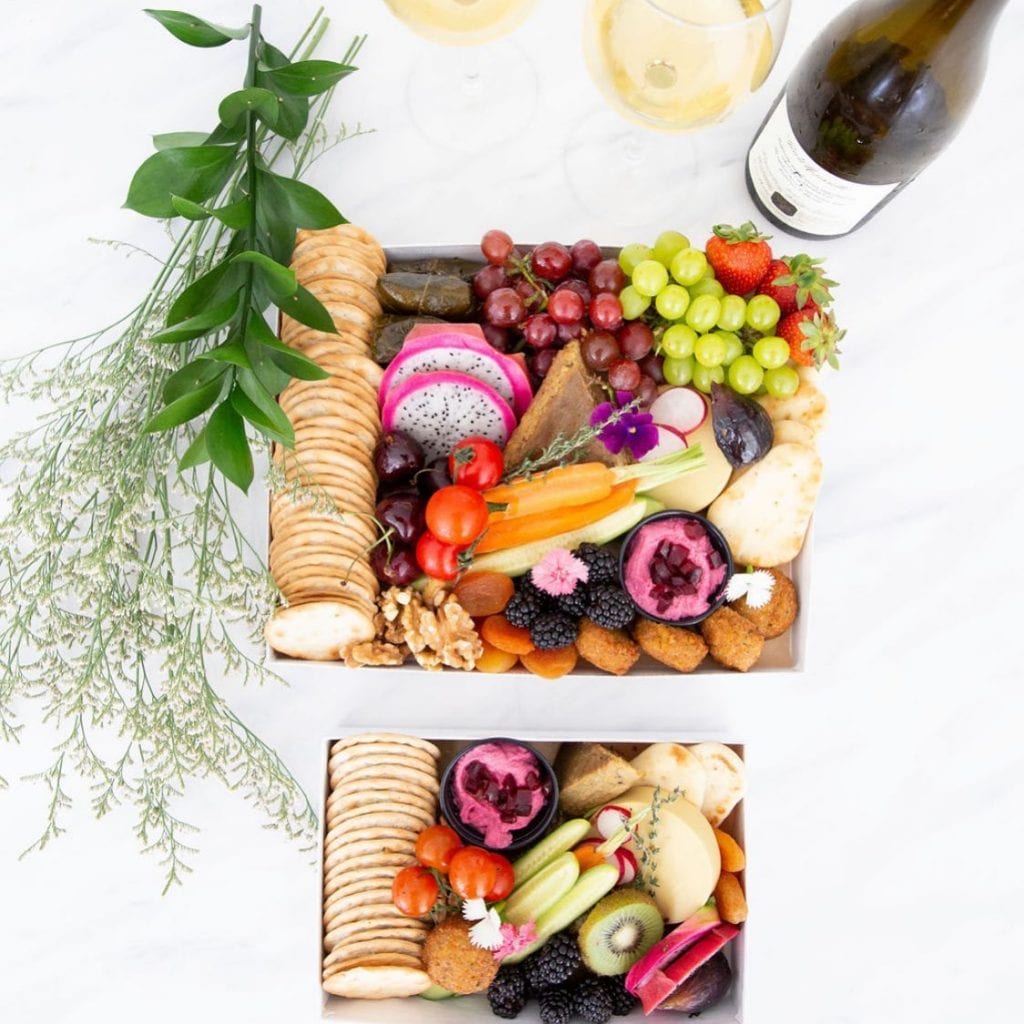 Ensure the safety of your staff by taking all the necessary health and safety precautions, such as wearing a mask and conducting temperature checks at the entrance. Talk with your caterers and service providers about the measures to be taken to ensure the safety of all. They'll be happy to work with you if safety is at the heart of your concerns.
The events industry will likely not return to normal any time soon. However, there's nothing stopping your team from organizing gatherings that are just as successful as past ones! The new reality poses many challenges, but there are plenty of inspired solutions. Our team can help you bring your projects to life, whether in-person or virtually. Contact us to learn more!