With innovative ways of working, new social norms and the boom in online events, several challenges are arising every day. One of them is engaging participants in a virtual meeting. How do you keep your audience's attention through the screen when so many distractions can occur?
Content is king
First, it's essential to take time to plan the content of the event. Being the centrepiece of the virtual meeting, content is the only thing that motivates a person to attend a meeting via their computer. Few of the other elements will wow the guests like an artistic performance would at an in-person cocktail party, for example. This is why the content has to be of high quality. What exactly is quality content? It's content that impresses, entertains, informs or provides a concrete solution to a daily reality, depending on the objective of your event and the needs of your audience. Once you have validated the relevance of your content, be sure to highlight it with a dynamic flow. It's much easier to keep the audience's attention when an online event has a specific theme.
Obviously, a well-told story requires practice to deliver the content with energy and ease. In this sense, a rhythmic and repeated pacing avoids downtime, ensuring participants stay focused.
In addition, having a professional to host or moderate the activity is essential. Whether this person is an expert in the field or simply passionate about the topic, he or she will captivate the audience. A good flow is ensured through simplified discourse, which helps participants understand and retain the content despite the absence of in-person teaching.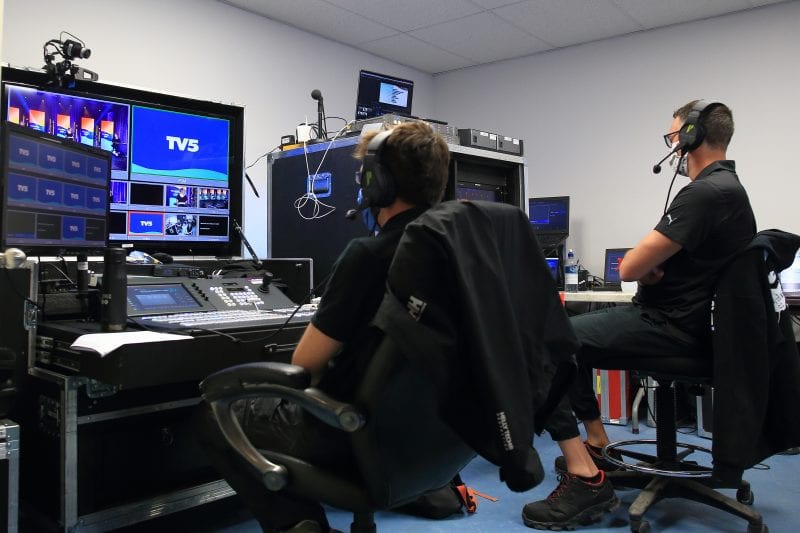 A high-quality production
Banking on the quality of the multimedia installations used can certainly help with online engagement. Whether it's a first edition or not, exceeding customer expectations, especially in terms of the quality of the audiovisual production, is a winning solution. Impressing participants with a high-calibre presentation will grab their attention every time.
While it's important to use an appropriate broadcasting platform for your virtual meeting, you shouldn't overlook the fundamental technical elements. With good lighting, the use of good microphones and different viewing angles, the pacing of the event will be much more dynamic and keep the audience glued to the screen.
Apart from the technical elements, set designing is important. The idea is to present the content in a more interactive form. Whether through video, animation or motion, the important thing is to diversify the way information is delivered while being dynamic. The use of illustrations and graphics also helps to simplify the information in a natural way. Sharing information in a static way should be avoided: your audience will not retain it.
Supporting the participant
If guiding guests is necessary during a face-to-face event, this step is crucial in a virtual event. To accentuate this feeling of being heard, support must be provided at all stages of the project. Before, during and after the event, it's important to establish a channel of communication with participants to dispel any doubts that may come up in their minds.
For some, technology doesn't come naturally, which can make the experience stressful. Setting up a concierge email address to support participants, for example, is a simple solution that can put many people at ease. Also, developing a pre-event guide that contains all the important information to remember can be an interesting option to include in a Frequently Asked Questions (FAQ) section of the event microsite. Following the online event, sending a survey and a thank you message will help get the audience's perspective on the experience. The goal is to make sure no one feels left to figure it out for themselves and stranded if something goes wrong.
Humanizing the virtual environment
Keeping the audience's attention is a challenge in itself. To achieve this, rest periods are needed. After a coffee break, participants will feel invigorated and ready to continue listening. Breaks during events will help the host recharge his or her batteries, but they'll also provide a perfect opportunity for some networking sessions, a bit like online speed dating!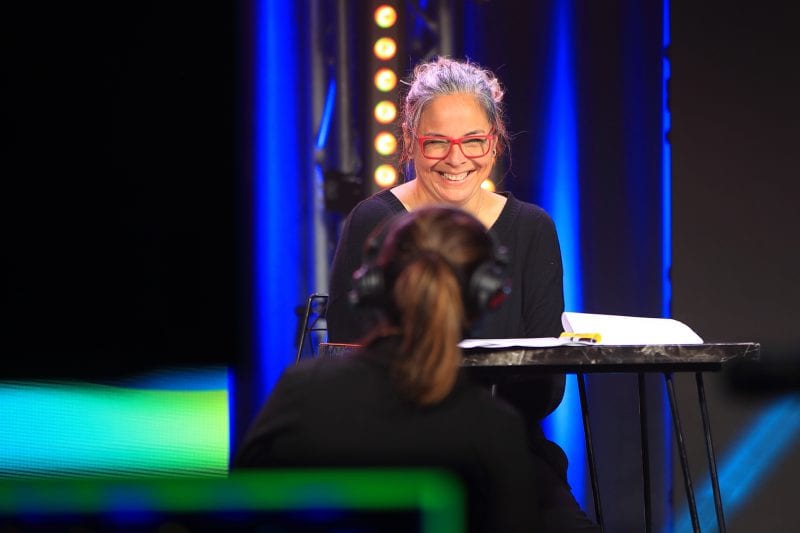 Humanizing a virtual presentation is also accomplished through the use of different interaction methods. The various videoconferencing platforms have tools available to promote dialogue. Instant polls, for example, can be used to collect data on the spot, the results of which can become an interesting topic of conversation. Also, exclusive question-and-answer sessions give the public the opportunity to be heard, while allowing for the collection of audience opinions. Opportunities for interaction between participants must be increased by offering them unique opportunities for dialogue.
One of the keys to engaging our online audience is to create the most human experience possible. To this end, promotional items or gifts may be delivered to participants' homes to get them excited for the virtual event.
In short, despite the many outside distractions that are possible during an online event, there are several solutions that can help capture participants' attention. With dynamic, rhythmic, well-prepared and well-delivered content, combined with high-quality technology, the product will have everything needed to appeal to a curious audience. Focusing on anticipating participants' needs is the key to drawing them in! How will you captivate your audience during your next virtual event?