Location

Le Germain Hotel & Spa Charlevoix
The couples' wishes
In August 2017, Laurence and Frédéric contacted us to plan their wedding. With no specific date or place in mind, they dreamed of a celebration with their family and friends that would look like a family getaway and reflect their love of nature.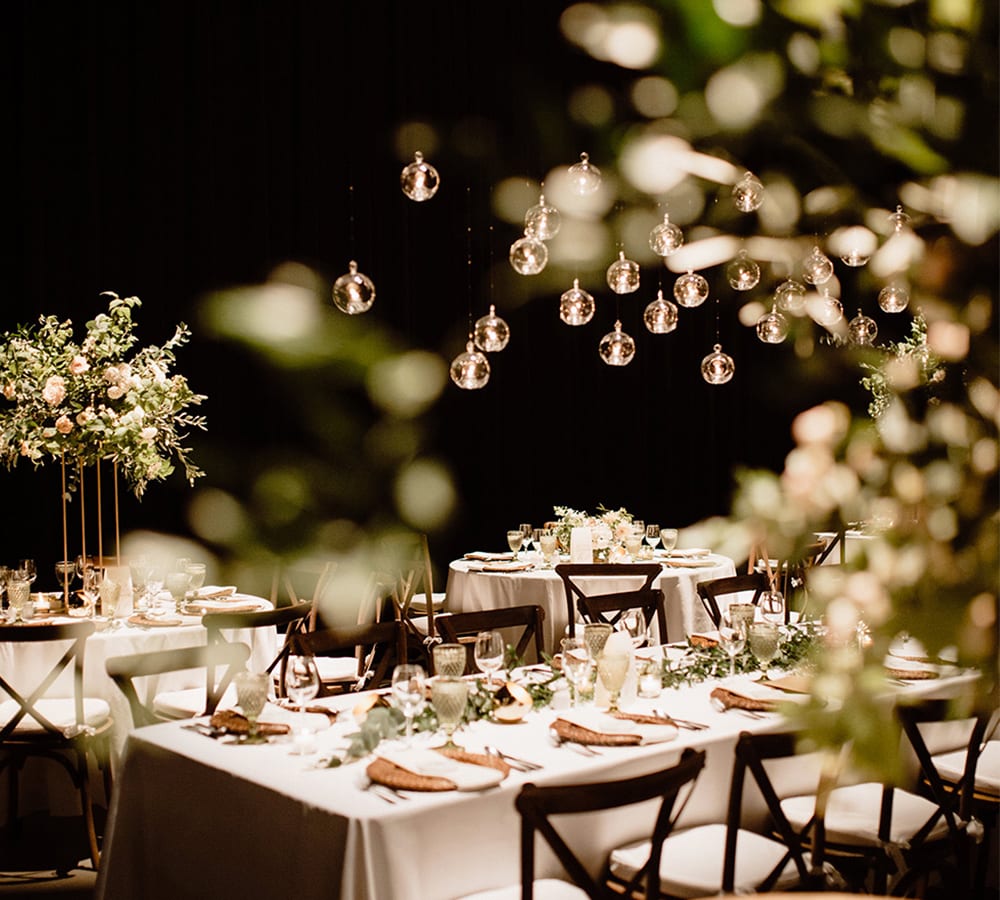 The Niché proposal
We proposed a wedding brimming with greenery, set in friendly surroundings that featured local cuisine, an elegant and convivial experience, where all celebrations would take place at the same venue.
Finding the perfect spot
As the couple wanted all guests to be able to stay at one location, we had to find a place with the required accommodation capacity that also boasted cuisine that was up to par. We quickly decided on the Le Germain Hotel in Charlevoix, which is nestled between the river and the mountains and recognized for its sophistication, chic comfort and high culinary standards. Within a few minutes' walk, the beach served as a spectacular natural setting for the couple's photos.
Securing the best suppliers
Charming but remote locations spell fewer accessible services. As the wedding would be held over a long weekend, we co-booked the suppliers with another couple getting married the next day. In this way, we avoided the high costs of the Montreal or Quebec City suppliers and were able to create the ideal environment with sought-after furnishings and decorative elements.
Creating an intimate wedding ceremony in a field
The couple wanted to get married in a large field near the hotel. To this end, we used floral arrangements and greenery to create a more intimate environment. Ferns, daisies, eucalyptus, Shallon's wintergreen and roses were cleverly positioned to give the guests the impression of being in a lush and welcoming garden.
Creating an outdoor feeling in a black box
Creating the airy ambience of a summer garden was quite a challenge in a reception hall that lacked any natural lighting. We set flower arrangements high up to add texture, as well as table runners strewn with greenery. Two pendants with votive lights added a lot of warmth to the room, an effect highlighted by the natural table linen, tables lit with pin spots and marble place card holders with hand-lettered cards.
Let there be light!
Hanging the two imposing light pendants was a major challenge, as the room had no anchors in the ceiling above the tables. We used an intricate pulley system to position them in the correct position and at the right height. Lights, please!