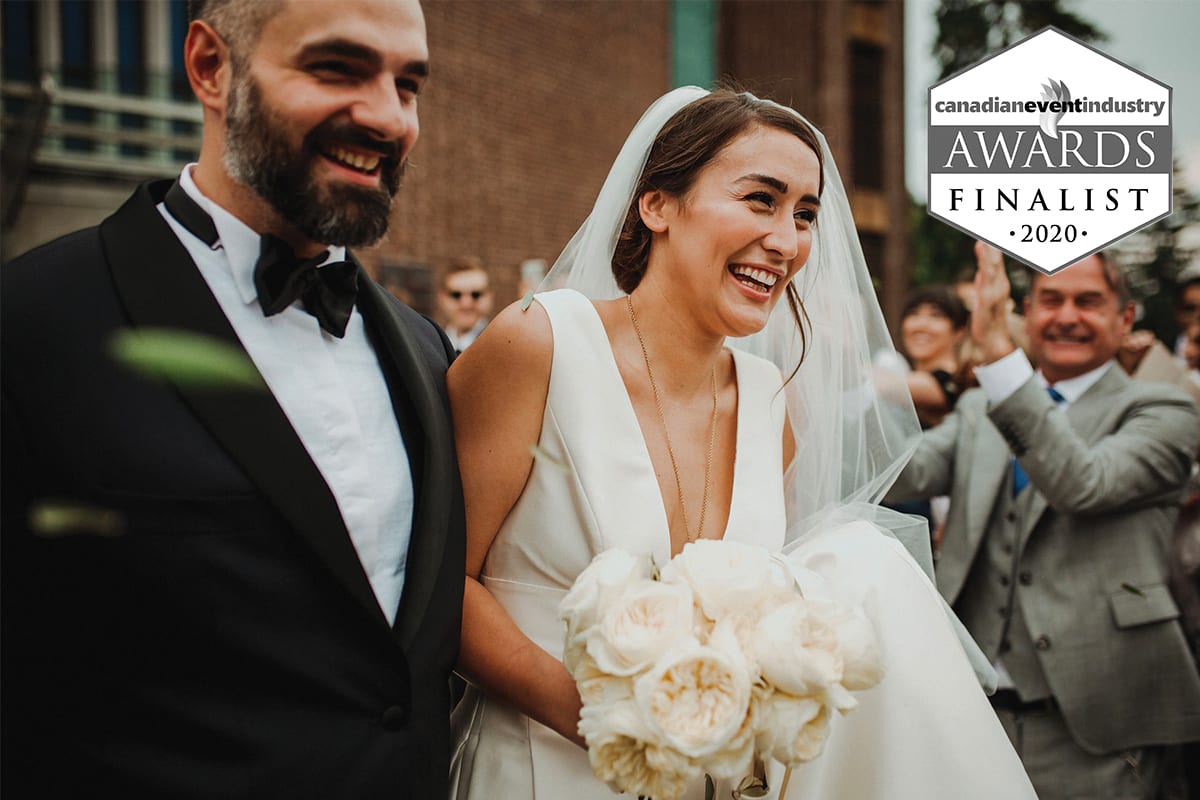 Location

Theatre St-James
The couples' wishes
For their July 2019 wedding, Marie-Hélène and Nikolaos were looking for a dramatic and warm atmosphere. This couple with a strong sense of aesthetics didn't want to leave anything to chance, from the arrival of the 230 guests to the final moments of the celebrations.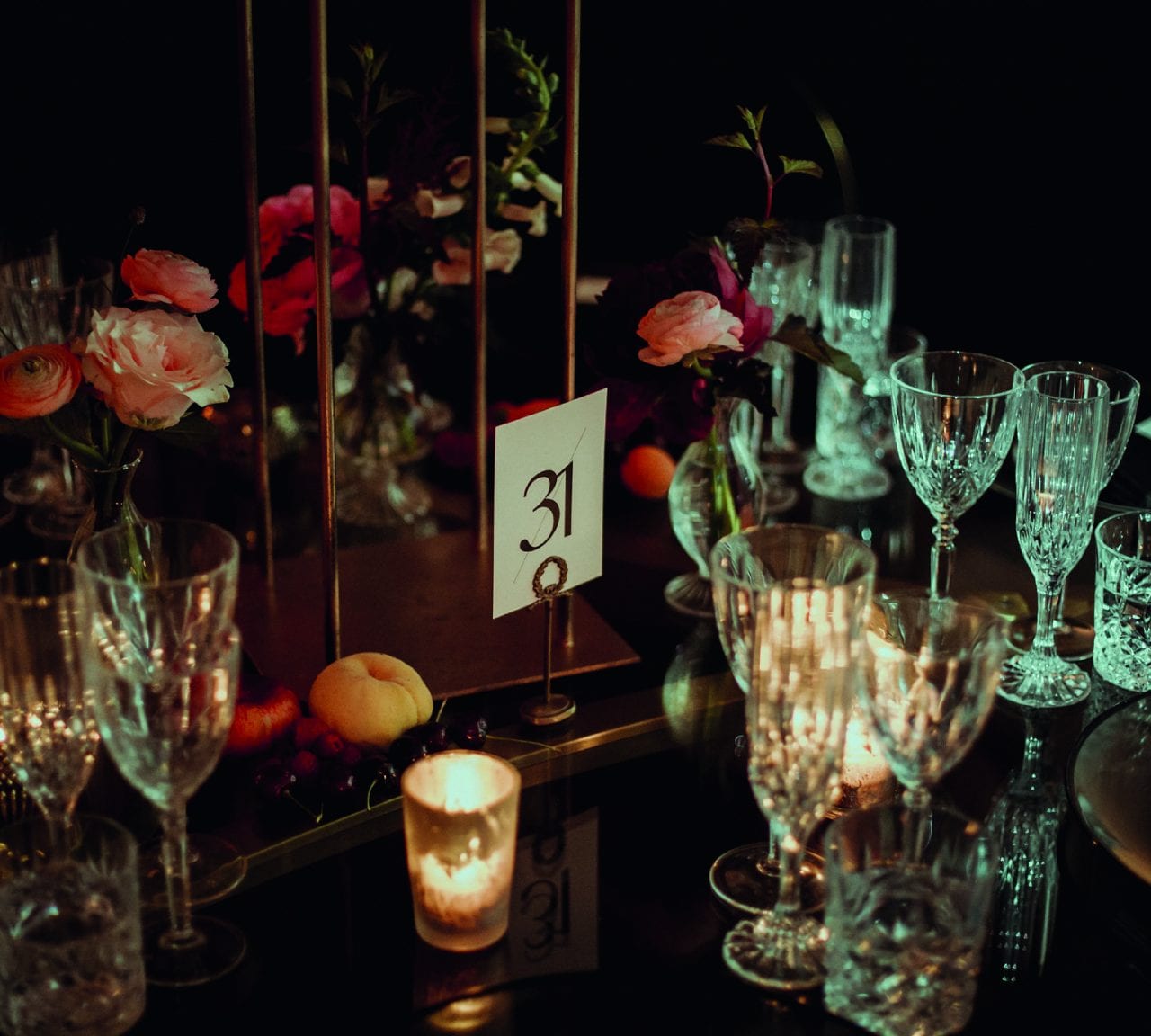 The Niché proposal
We proposed a wedding with old time elegance ambiance and a moody theme in a venue with a unique cachet: the St-James Theatre, located in the hotel of the same name in the heart of Old Montreal. By bringing all the guests together in a single large space with subdued lighting to create a grandiose experience, the newlyweds wanted to enjoy the evening and the beauty of the space in a candlelit-dinner setting.
Assembly in a single day
Apart from the furniture, which was delivered the day before, the entire assembly for the event needed to be carried out on the day of the event. Thanks to uncompromising logistics that involved the coordination of more than ten suppliers in two unloading areas, everybody had the space they needed to set up the various elements and ensure that everything from the flowers to the lighting, which was installed using a forklift truck, was installed on time.
A "moody" theme at the height of July
We created a very sophisticated décor, in the spirit of the warm days of July, by avoiding colours that are too autumnal and playing with textures and materials. The desired dramatic effect was achieved with champagne-coloured satin chairs, brushed gold, worked glassware, transparent items, black velvet, a skillful interplay of round and rectangular tables, enhanced by the long head table positioned facing the main door of the theatre and its distinctive architecture.
Using the height of the ceiling to best advantage
Given that the ceiling of the Saint-James Theatre is very high, we used lighting and flower arrangements to direct guests' eyes to the right places and keep them from feeling lost. To create an enveloping décor in a grandiose setting, we used centrepieces of varying sizes, positioned flower arrangements at various points of interest such as balconies and directed lighting at architectural elements and specific areas like the bar, the stage and the head table.
Lighting: a key component
We controlled all light sources by blocking, frosting or draping the doors and windows to achieve the intimate ambience the couple wanted, while still making it possible for guests to admire the room's architectural details and very high ceilings. Moreover, we set off the room's windows and columns and positioned pin spots strategically to highlight the centrepieces and various decorative elements without detracting from the effect of the many candles.